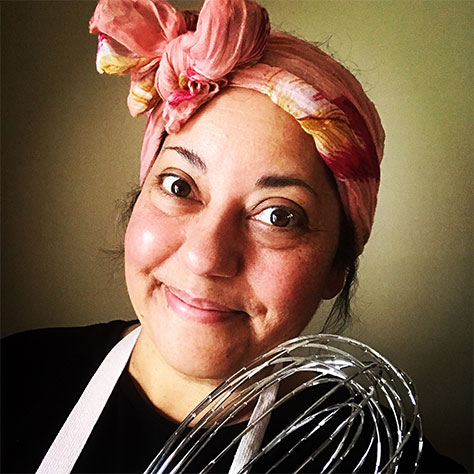 ROSIE COEHLO – BRASIL
EMPANADA COMPETITION – SUNDAY AUG21 4PM- YONGE-DUNDAS SQUARE TENT
RECIPE: Brazilian Chocolate and Banana Sweet Empanada
Donna's been skipping the light fandango through the Canadian culinary scene since she opened the beloved Mildred Pierce Restaurant in the city's west end warehouse district. Always up for a great kitchen party she went on to create the Cookworks Cooking Studio, which parlayed into a popular Food Network show called Cookworks, watched by foodie fans around the world who are discovering their love of food in their own kitchens. Donna introduced the phenomena of brunch to the sleepy town of TO when Sunday's were just a day of 'rest' and went on to publish her award-winning cookbook Out To Brunch. She joined forces with the countries top designers and publishers to bring Wish magazine to Canadian readers and the best seller Market to Table Cookbook.
Donna's latest venture, Mildred's Temple Kitchen in the heart of Toronto's Liberty Village, reflects her commitment for the return to the table and her passion for locally sourced, seasonal ingredients, simply and sumptuously prepared. Donna is actively involved in Canada's hospitality community and a self-proclaimed 'fork hugger' dedicated to supporting Ontario farmers and local agriculture. Donna is National Chair of Taste Canada, serves on the Advisory Committees for the Ontario Green Belt Fund and the Gardiner Museums 12 Trees – Let there be light. Donna co-chaired the George Brown College YES CHEF Find Raising Campaign,
Donna's approach to cooking (and life in general) – cook with love and reckless abandon!